A unique
listening
experience
Music
Wellness & Calm
Sleep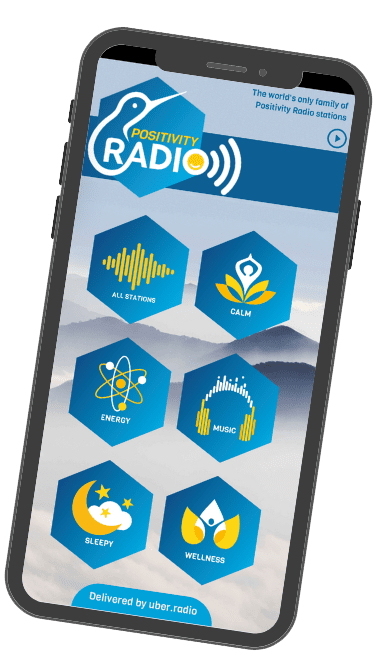 In 2015, the world's first family of Positivity Radio stations blending music with aspirational words of wit and wisdom was launched.
Every Positivity Radio station is news-free, commercial-free, listen for free. Without any promotion this family of over 50 radio stations has attracted millions of supporters worldwide, simply by word-of-mouth.
The power of positive thinking has been scientifically proven to improve the work-life balance, enhance physical and mental health, boost confidence and improve relationships.
Our aim is to guide you towards a healthier, happier and more fulfilled life.
Whether you enjoy the biggest hits of every decade from the 1920's to the 2010's.
Or need a little help when it comes to sleeping.
Perhaps you enjoy our curated day-part stations from Good Morning to Good Night, or Classical music.
We even have a Happy station featuring the happiest songs to get your happy vibe on track.
We have over 50 stations to suit all tastes and lifestyles. With an emphasis on a positive listening experience, uninterrupted by news or commercials, we've added a selection of inspiring thoughts to keep your mindset positively on track.