The world's
only family of
Positivity Radio
stations
News Free
Commercial Free
Listen Free
Welcome to Positivity Radio
Positivity Radio is the world's first family of radio stations promoting a happier, healthier and more successful lifestyle for everyone on the planet.
Since 2015, we've been giving our listeners free access to the very best content, including our popular music stations, but we accompany our music with mindset-boosting wisdom from world renowned gurus.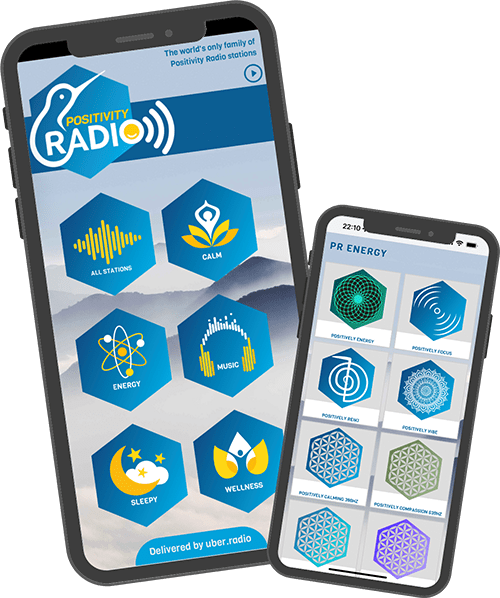 Enjoy our Wellness and Calm stations for every mood and lifestyle choice; Sleepy stations for baby, the kids and of course you; plus a unique selection of Energy stations each designed to positively enhance your health and wellbeing.

A unique listening experience!
Millions of listeners worldwide enjoy over 50 radio stations created for every taste and occasion. We constantly refresh our uplifting messages and regularly add new stations.
Unlike traditional radio, we listen to our listeners; if we can improve our offering for you, do please contact us.